Flora, Fauna, Habitat Preservation, and Life in a Small Mayan Community
Belize (formerly British Honduras) is bordered to the south and west by Guatemala, to the north by Mexico, and to the east by the Caribbean Sea.  Now a diverse society composed of many cultures, Belize was once part of the Mayan empire.  Colonized by both the English and Spanish, Belize gained independence in 1981.
Savanna, scrubland, wetland, and subtropical rainforest constitute extensive parts of the land resulting in rich biodiversity, both marine and terrestrial, with a host of flora and fauna.  The Maya Mountains and the Cockscomb Range form the backbone of the southern half of the country. 
Travel Dates: April-May (2 weeks)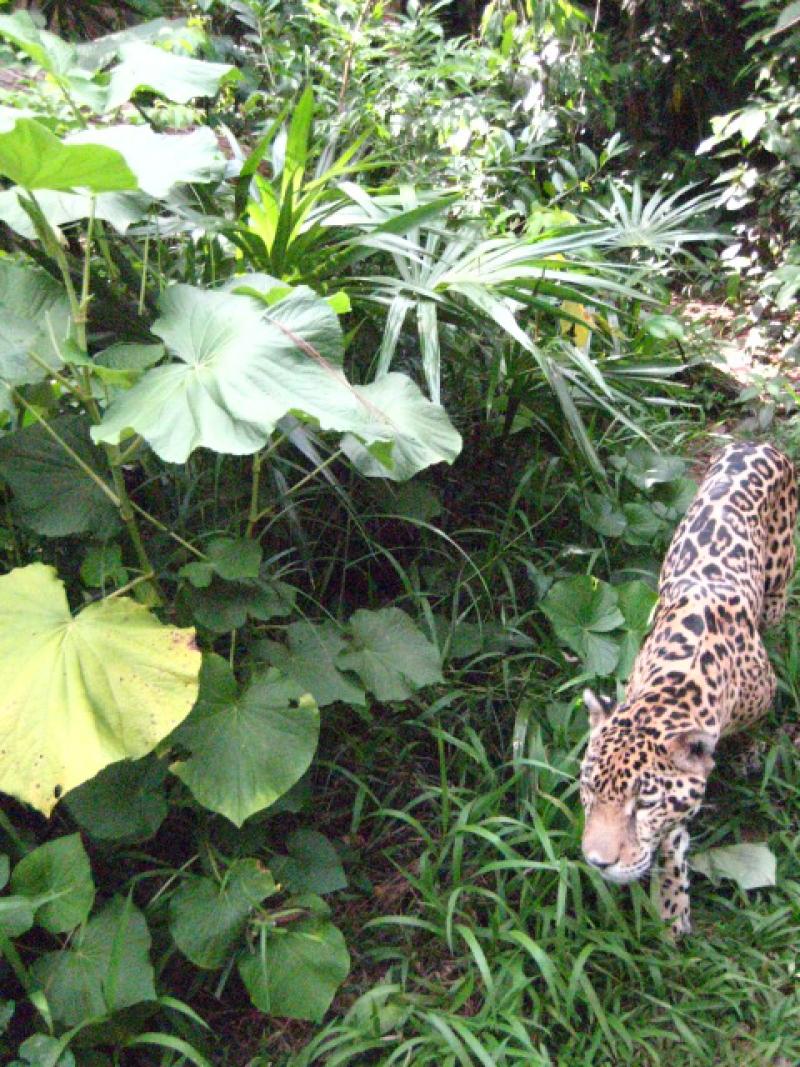 Please note that travel occurs over convocation weekend.
Immersion students are hosted by the village of Maya Center, a settlement of approximately 300 people, located in southern Belize. Activities focus on Mayan culture and the experience of local people followed the expropriation of their land. Visiting a school for village children, and time with local farmers and the resident herbalist will provide further opportunities to interact with the people of Maya Center. Students may hike in a local nature reserve, have discussion sessions with community leaders, explore Mayan ruins, attend a cultural evening, and visit a Garifuna village. Several days are also spent at the Belize Zoo and Tropical Education Center for hands on learning about the preservation of Belize's wildlife and natural resources.
Transportation
Participants fly from Halifax to Belize City where they are met by our hosts. Travel in country is by school bus. Students return to Belize City in a twin propeller, 12 passenger airplane then board a return flight. Travel may include forced overnights (hotels are provided).
Housing and Meals
The group stays in modest, one room or dormitory style accommodations, with 2-6 participants per room. Accommodations are adequate but simple and participants may be required to share a double bed. All means are provided by hosts and focus on local foods as part of the immersion experience. Rice, beans, tortillas, and chicken are the main food items. Menu is present; students do NOT have a choice of foods.
Service Placements and Group Sessions
Through service projects in the village of Maya Center and its school, students will deepen their awareness of community development and gain an understanding of the hopes, efforts, and obstacles faced by the small Mayan community. Service learning experience will also take place at the Tropical Education center and Belize Zoo, where students may be involved in trail management or other maintenance activities. English is spoken widely in Belize. Knowledge of a second language is not needed.

Contact
Service Learning
373 Coady International Institute
4780 Tompkins Lane
Antigonish NS B2G 2W5
Canada