Learning and Leading with Lived Experience
This project is a partnership between St. Francis Xavier University and the Canadian Centre on Disability Studies, Operating as Eviance that is designed to better understand the state of student with disabilities groups in Atlantic Canada and experiences of advocacy and leadership. This project came about because of a recognized need for stronger representation by and for students with disabilities and more student with disability groups on Atlantic Canadian campuses.
This project is a satellite of the Eviance led and community partnered research program titled Innovating for Inclusive and Equitable Post-Secondary Education: A Pathway to Realizing the Sustainable Development Goals. This national research is funded by the Government of Canada Sustainable Development Goals Program, the Council of Canadians with Disabilities, National Educational Association of Disabled Students (NEADS), ARCH Disability Law Centre, OCAD University, Ryerson University and St. Francis Xavier University. Additional information is accessible at https://www.eviance.ca/.
Who is Involved in the Research?
Our research team includes members from Eviance, Carleton University, and Concordia University who are contributing their insights and expertise on accessibility in post-secondary education research. NEADS is also supporting the implementation of project activities as we move forward. Importantly, we are are excited to welcome two student researchers to the project. To see a full list of team members and their bios, please click here.
What Do We Want to Know?
We want to know what is needed to support the self-representation and leadership of students with disabilities in universities in Atlantic Canada.
What Does The Project Involve?
Our research involves two primary activities:
Interviews
We will interview members of students with disabilities groups, self advocates, and accessibility champions who advocate for improved accessibility and inclusion of students with disabilities on university campuses. These interviews will help us understand the challenges and successes currently facing student groups and the implications of this for advancing advocacy efforts and disability agendas on university campuses.
Social Innovation Lab
During the second phase of our research, we will host a Social Innovation Lab which will involve a series of four webinars designed to bring together various stakeholders interested in advancing research and innovations in inclusive post-secondary education. This Lab will explore the challenges and opportunities related to supporting self-representation and leadership of students with disabilities in Atlantic Canada. The Lab will generate ideas about how best to support students in advocating and mobilizing for more accessible and equitable university campuses and communities in the Atlantic region.
How Will the Findings Be Shared?
We will share what we've learned through a final report and recommendations on how to better support student groups and advocacy efforts in the region.
Please check back here regularly to learn more about the project as it develops!
Research Team
Dr. Katie Aubrecht, Nominated Principal Investigator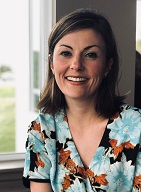 Dr. Katie Aubrecht (she/her) is a Canada Research Chair in Health Equity and Social Justice, Director of the Spatializing Care Lab and Associate Professor in the Department of Sociology at St. Francis Xavier University, where she teaches courses in disability, intersectionality, policy and social theory. Katie's PhD research examined university student mental health and illness policy and practice, and an interest in understanding student life from a social justice perspective continues to inform her teaching, research and advocacy related to marginality and mental health in Atlantic Canada.
Dr. Susan L. Hardie, Co-Principal Investigator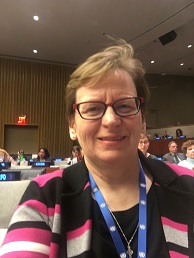 Dr. Susan Hardie (she/her) is the Executive Director of Eviance, a community-based knowledge hub on cross-disability issues that is inclusive of but not limited to mental health. She is also an Adjunct Professor at the School of Health Policy & Management in the Faculty of Health at York University. Susan served as a Senior Policy and Research Officer as a member of the Mental Health Commission of Canada, Mental Health Strategy Team, that developed the first mental health strategy in Canada (2012), an evidence-based document that was informed by intersectionality and reflexivity. She has dedicated over thirty years to realizing transformative structural and system change in mental health and social justice with, and for, people with lived experiences of the mental health system and more broadly all people in Canada and globally.
Dr. Tammy Bernasky, Co-Investigator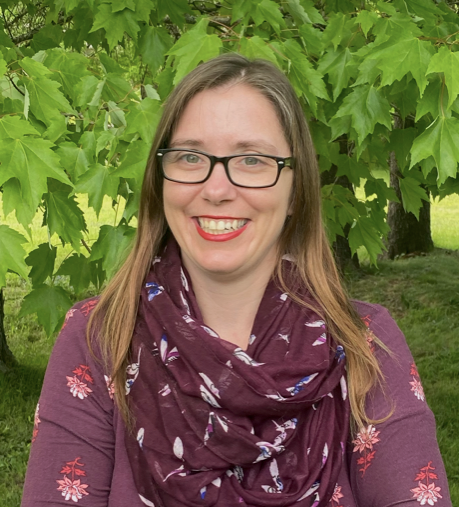 Dr. Tammy Bernasky (she/her) holds a PhD in Critical Disability Studies from York University where her research focused on global efforts to end gender-based violence in the disability community. Tammy teaches courses in the areas of disability representation in the media and health policy at Cape Breton University. She is a Post-Doctoral Research Fellow working under the academic supervision of Dr. Katie Aubrecht at St. Francis Xavier University. This fellowship is jointly offered by Eviance and Dr. Susan Hardie. Tammy is applying her interest and experience on issues of accessibility, community organizing, and empowerment to post-secondary education.
Evan Wicklund, Co-Investigator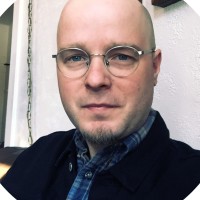 Evan Wicklund (he/him) is a Senior Research Officer and the Manitoba Office Lead at the Canadian Centre on Disability Studies (o/a Eviance). His duties include research tasks, project management, knowledge mobilization, education and training, and community engagement. He is also an Instructor in the Disability and Community Support Program at Red River College. He has a Master's Degree in Cultural Studies (Texts and Cultures) and a Bachelor of Arts (Honors) Degree in Disability Studies from the University of Winnipeg. Evan has over ten years of experience working in the disability field in a variety of capacities, including research, advocacy, education, employment, and community living.
Dr. Cynthia Bruce, Co-Investigator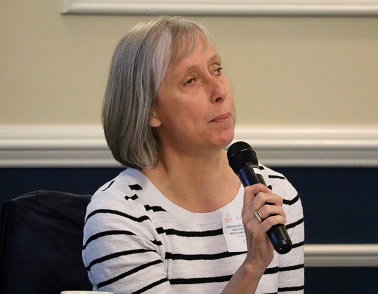 Dr. Cynthia Bruce (she/her) is a blind activist educator and researcher, a Certified Music Therapist (MTA), and an Assistant Professor of Music Therapy at Concordia University in Montreal. Her current work aims to bring Critical Disability Studies and disability justice to the centre of intersectional social justice work in post-secondary accessibility. Cynthia's teaching and research activities amplify the under-represented voices of disabled scholars and practitioners and position the lived experience of disability as a vital source of knowledge that can support explorations of ableist normativity and its capacity to shape relationships between disabled people. Cynthia works to situate disability as valued diversity through examinations of ableism and dis/ableism and their presence in the everyday practices and priorities of post-secondary education in Canada and abroad.
Dr. Fady Shanouda, Co-Investigator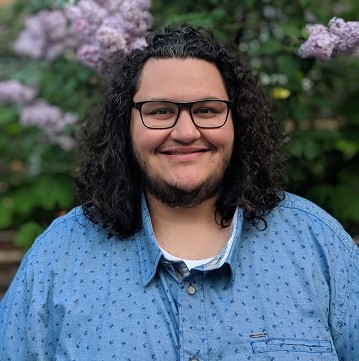 Dr. Fady Shanouda (he/him) is a critical disability, mad, and fat studies scholar whose research examines disabled and mad students' experiences in higher education. He has published scholarly articles on disability/mad-related issues in higher education, Canadian disability history, and on the anti-fat bias in medicine. Fady also hosts the podcast Disability Saves the World which invites activists, scholars, and artists to speak about how they envision crip/mad/fat thought, activism, and art can save the world. Twitter: @fadyshanouda
Students & Trainees
Maggie Lyons-MacFarlane, Graduate Research Assistant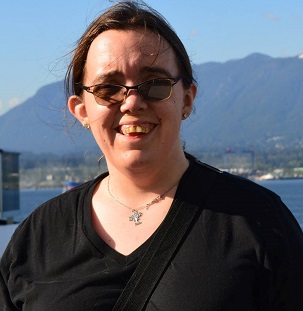 Maggie Lyons-MacFarlane (they/them) holds a Master of Arts in Education degree from Mount St. Vincent University. Their academic interests are centered around policy-based thought focused in education, health, and employment transitions for persons with disabilities. As a disability advocate and a person with a disability, they are passionate about helping post-secondary students with disabilities navigate accommodations. Maggie has been serving on the Board of Directors for the National Educational Association of Disabled Students since January 2017 representing the board of directors for both Nova Scotia and New Brunswick.
Mary Jane Kelly, Undergraduate Research Assistant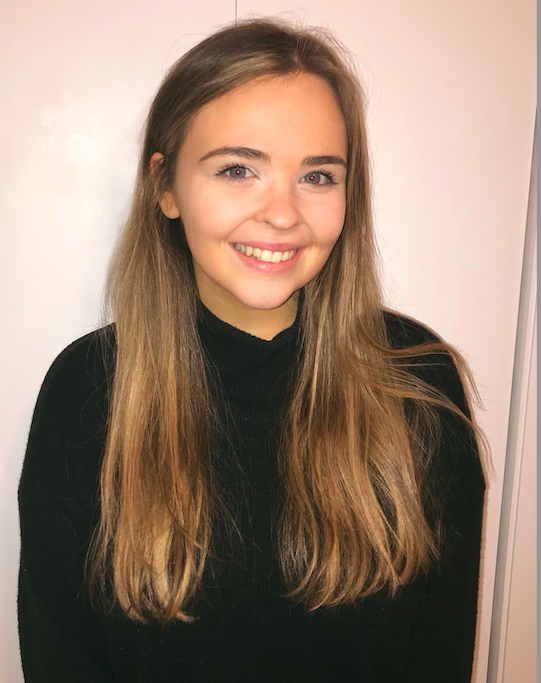 Mary Jane (she/her) is finishing up her fourth year at StFX as an Honours student in the Department of Sociology. Mary Jane's thesis examines emergency evacuation sheltering for people with disabilities in Nova Scotia. Mary Jane has worked as a Spatializing Care Lab Assistant on a number of projects and for the StFX Peer Support Program which is a student-led organization that offers listening and resource navigation services for anything relating to mental health or sexual violence. She is passionate about disability advocacy, specifically mental health advocacy. She plans to pursue graduate studies with a focus on social dimensions of health among marginalized groups, and understanding how inequalities influence public policy.
Jami Horne, Undergraduate Research Assistant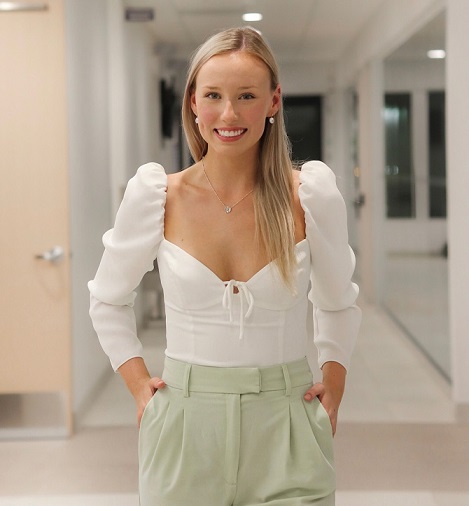 Jami Horne (she/her) is currently a fourth year StFX student pursuing a Bachelor of Arts and Science Honours degree in Health, majoring in the Social Determinants and Health Equity and minoring in the Biomedical Sciences. Throughout her involvement at L'Arche Antigonish, she became passionate about improving accessibility in post-secondary educational settings and learning about student self-representation.
Keely Grossman, Graduate Research Assistant
Kelly Grossman (she/her) is a PhD student in the Sociology program at Carleton University.
Mia Landi, Mitacs Undergraduate Intern
Mia Landi (she/her) is finishing up her final year at StFX as an Honours student in the Department of Sociology. Mia's interest and passion for developing a deeper understanding of social inequalities has inspired her thesis, as well as sparked curiosity for supporting larger communities. Mia's passion for exploring this work has been inspired by her volunteer endeavours throughout her undergraduate degree, including Best Buddies and Peer Support Groups. Through this research, Mia hopes to gain a deeper understanding of improving accessibility, and actions that can be changed to support marginalized groups.
Contact
Spatializing Care Lab
4130 University Ave
Antigonish NS B2G 2W5
Canada