Second Annual DHSI-EAST 2022: May 2-5, 2022
Join us online for the second annual DHSI-East, hosted by St. Francis Xavier University's Digital Humanities Center, May 2-5, 2022.
"Introduction to Text Encoding"
The event will be 4 full days (roughly 9am-4pm Atlantic time) from Monday 2 May to Thursday 5 May 2022 and will feature a keynote address by Dr. Ken Penner (see below). This will be a free virtual event with limited registration.
Registration is now full--thanks for your interest! If you would like to be placed on a waiting list, please visit the the registration page, click "Register" and select "Join Waitlist". We will contact you if any places open up.
Workshop Description: "Introduction to Text Encoding"
For those new to the field, this is an introduction to the theory and practice of encoding  primary source documents for analysis, display, and preservation. The workshop takes participants through the process of representing original documents in a  in XML (Extensible Markup Language) using the Text Encoding Initiative (TEI) specifications.  This is an introductory course: no prior experience with XML is required.
Instructors: Dr. Emily Christina Murphy and Dr. Constance Crompton
Dr. Emily Christina Murphy is Assistant Professor, Digital Humanities in the Department of English and Cultural Studies, University of British Columbia, Okanagan Campus. She is the director of the (Re)Media Lab, currently under construction, that studies cultural memory and remediation from a digital humanities perspective. She has taught TEI and DH Pedagogy across the DH Training Network since 2014. Her work appears in Doing More Digital Humanities, Digital Humanities Quarterly, and English Studies in Canada. She lives and works on the unceded territory of the Syilx (Okanagan) peoples.
Dr. Constance Crompton is an Assistant Professor in the Department of Communication at the University of Ottawa and Canada Research Chair in Digital Humanities. She directs the University of Ottawa's Labo de données en sciences humaines/The Humanities Data Lab, and is a member of the Lesbian and Gay Liberation in Canada, Linked Infrastructure for Networked Cultural Scholarship (LINCS), and Implementing New Knowledge Environments Partnership (INKE) research teams. She serves as VP English of the Canadian Society for Digital Humanities / Société canadienne des humanités numériques and an associate director of the Digital Humanities Summer Institute (Victoria), North America's largest digital humanities training institute. She is the co-editor of two volumes, Doing Digital Humanities and Doing More Digital Humanities (Routledge 2016, 2019). She lives and works on unceded Algonquin land.
Keynote: Dr. Ken Penner, "A Toolkit for Humanities Research and Editing Ancient Documents" 
Monday 2 May, 4-5pm Atlantic Time
Register for the keynote here: https://bit.ly/DHSI-East2022Keynote
Note: you do not have to be registered for the workshop to attend this keynote.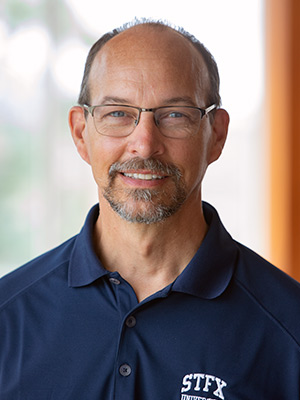 Although many tools already exist to produce and publish digital editions of texts as well as mark them up so they can be used as the basis for further research, often the scholars seeking to produce these digital texts find the available tools difficult to use together because they were developed for a specific project and therefore lack the flexibility or generality to be used for other texts. The result is that we have been working in isolated "silos," wastefully using our limited resources to repeat much work that has already been done.
Our work can advance much more productively if we work together to develop and share tools that are flexible and reusable, tools that work together easily across different projects and corpora.
Therefore I am developing a software platform called the Toolkit for Humanities Research and Editing of Ancient Documents (THREAD) for producing digital scholarly editions of ancient texts. The THREAD platform will consist of a set of independent but interoperable software modules, each of which performs a specific task. Each module can be used by itself, with the ability to import and export XML that conforms to the international TEI standard. Each module will also be accessible through a standard web services API, allowing them to work together as a single software suite. In some cases, a module will simply be a "wrapper" around existing tools, allowing them to talk to one another.
My objective for this platform of computer software is to produce a unified toolset for a comprehensive workflow appropriate for ancient texts. The net result should be that scholars of antiquity are able to do more work more easily on the ancient texts we find so fascinating.
Dr. Ken Penner
Ken's quest to automate the translation of ancient texts begins the late 1980s while working on a Computer Science degree at Simon Fraser University. His first venture into digitizing ancient texts was the Online Critical Pseudepigrapha, which he started with Ian Scott and David Miller in 2002 as graduate students at McMaster University. Ken was responsible for the technical aspects: programming and data structuring. For his doctoral dissertation, he built a database of all the verbs in the major Dead Sea Scrolls in order to identify correlations between their form and function. For Logos Bible Software he added lexical and morphological tags to the Greek words of two major ancient Jewish corpora: the pseudepigrapha and the works of Josephus. From 2007 to 2020 Ken produced a scholarly edition with translation and commentary, on the Greek text of the prophet Isaiah as represented in the 4th-century Codex Sinaiticus, published by Brill. In 2016 Ken produced an eclectic edition of the Biblical Dead Sea Scrolls, representing the oldest attested readings in the Qumran biblical texts. Since 2019 Ken has been co-editor of the book series Digital Biblical Studies published by Brill Academic Publishers, and in 2020 was elected to the Board of directors of the Text Encoding Initiative (TEI), where he serves as Secretary.
Credits
DHSI-East is part of the international DH Training Network and takes its name from DHSI, the Digital Humanities Summer Institute (University of Victoria). DHSI-East is supported by funding from the Canada Research Chairs program and from Professor Donna Trembinski's SSHRC-funded project, "Found in (Digitized) Translation: Transmissions of Knowledge on Eye Care Before the Invention of Eyeglasses."
The DHSI-East organizing team is Laura Estill (English, StFX), Richard Cunningham (Acadia University), Meghan Landry (StFX Library), Margaret Vail (StFX Library), and Lydia Vermeyden (Digital Research Alliance of Canada).
For information on past DHSI-East training events, see our archive page.
Contact
Digital Humanities
408 Nicholson Tower
2329 Notre Dame Avenue
Antigonish NS B2G 2W5
Canada