Accessibility as a Collaborative Practice
Project Description
The overarching goal of the project is to assess and improve accessibility within the university sector in Eastern Canada by generating evidence about current accessibility policy and practice in Maple League Universities. The project involves a review of knowledge, policy and practice, with a focus on accessibility as collaborative practice. As part of this project, we will also conduct interviews and accessibility surveys with various stakeholders on each campus; one survey will be designed to include accessibility experts and/or champions, while another survey will be designed specifically for students. Information from the surveys will identify accessibility practices currently in use on each campus, as well as practices that are being considered. This data will also identify common accessibility needs that are not currently being met, as well as the tools or types of support needed to fill those gaps. The project will also capture perceptions of the potential impact of COVID-19 responses on accessibility. This information will be crucial in supporting knowledge and implementation of accessibility legislation in a new, dynamic and evolving context.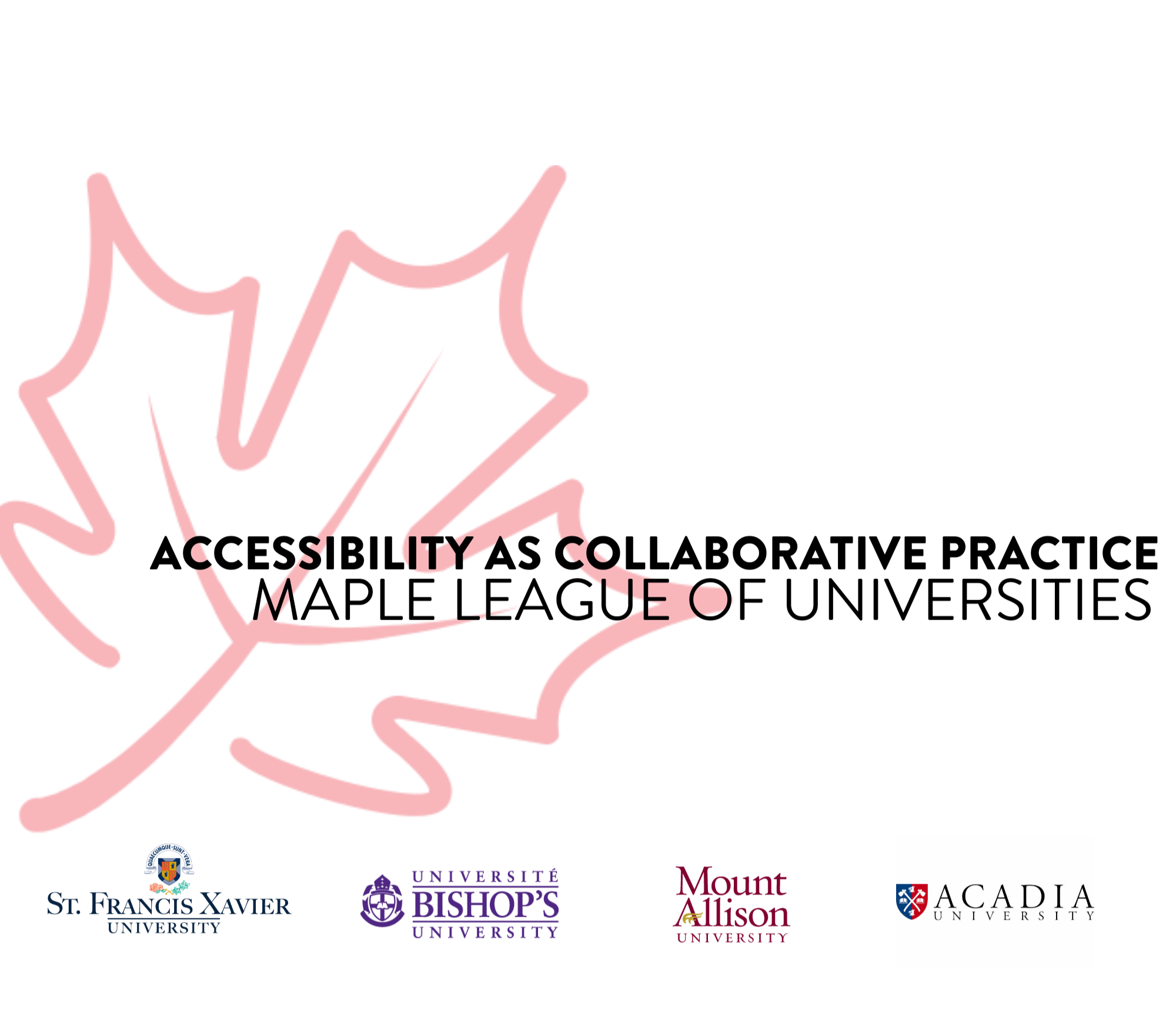 Webinar
Maple League of Universities Better Together Series: Accessibility as Collaborative Practice - Study Findings and Ways Forward (December 2, 2021).
Presentations
Aubrecht, K., Austen, E., Bruce, C., Dryden, J., & Donnan, M.E. (June 1, 2021). More than compliance: Collaborating for access at Maple League Universities. Oral presentation. Canadian Society for Studies in Higher Education National Conference, Congress of the Humanities and Social Sciences, University of Alberta, Edmonton, Alberta. 
Aubrecht, K., Austen, E., Bruce, C., Dryden, J., & Donnan, M.E. (April 20, 2021). Collaborating for access in higher education. Multiple Perspectives on Access, Inclusion and Disability Conference. Oral presentation. Society for Disability Studies. Ohio State University, Columbus, Ohio
Team Members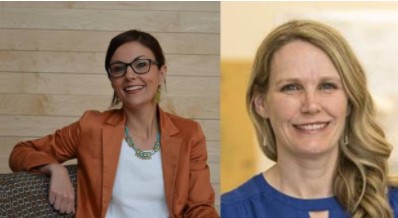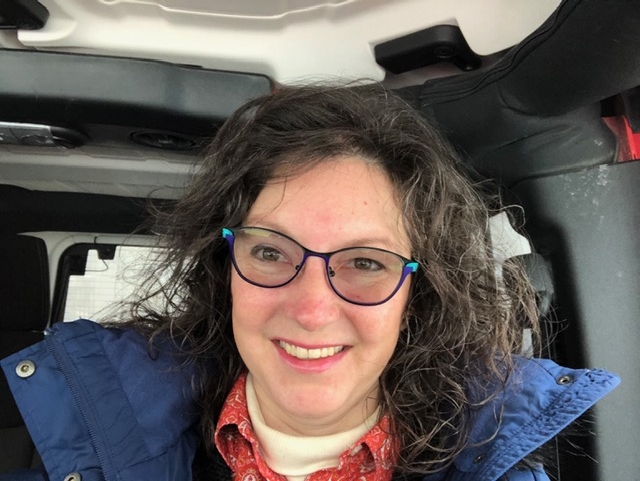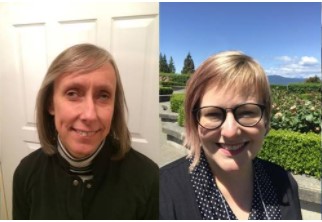 Co-Principal Investigators: Dr. Katie Aubrecht (St.F.X., Sociology), Dr. Erin Austen (St.F.X., Psychology)
Co-Investigators: Dr. Cynthia Bruce (Acadia, Education), Dr. Mary Ellen Donnan (Bishop's, Sociology), Dr. Jane Dryden (Mount Alison University, Philosophy)
Research Associate: Dr. Tammy Bernasky 

Maple League Students: Tara Martin, Anola Campbell, Bailey Macdonald-Frizzle, Taylor Merrithew, Julia Anne Connolly, Katherine Waterbury, Seena Katayama. 
Contact
Spatializing Care Lab
4130 University Ave
Antigonish NS B2G 2W5
Canada