Interlibrary Lending (ILL)
Interlibrary Lending (ILL), also known as Document Delivery, supports the instructional and research needs of the St. Francis Xavier University community by borrowing materials which are not available within the libraries at StFX.
Requesting Material/Status Check
Request an item through Interlibrary Lending.
View the the progress of your Interlibrary Loan request(s).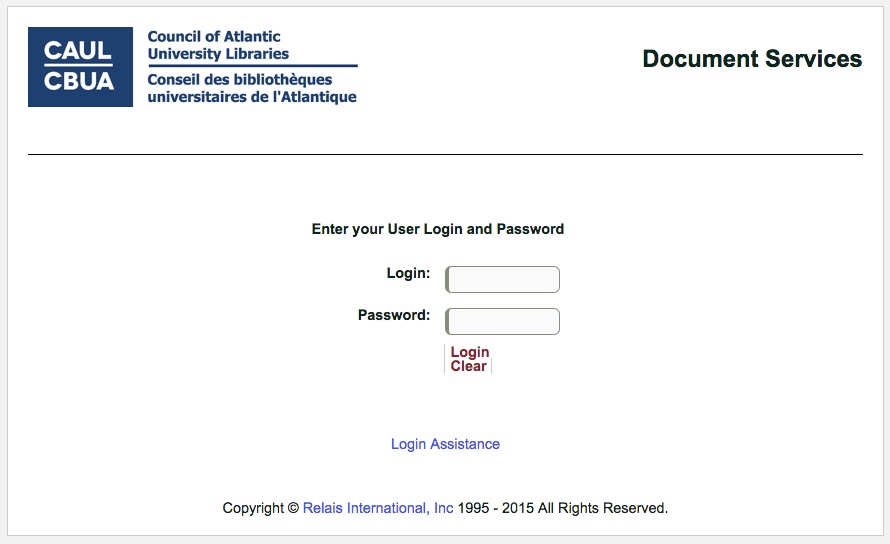 An active library account is required to place an Interlibrary Lending request.
All StFX students are automatically registered for a library account.
Faculty, staff and community borrowers are asked to use our online registration form or contact the Access Services Desk if you need to create or update your account.
Materials Availability:
Some items are not available via Interlibrary Lending. These include, but are not limited to:
Reference books
Specialized collections
Rare items
Most audiovisual materials
Electronic Media (including ebooks, video, and audio)
More Information
Visit our Knowledge Base for a collection of Frequently Asked Questions
Other Libraries
Contact
Angus L. Macdonald Library
Angus L. Macdonald Library
3080 Martha Drive
Antigonish NS B2G 2W5
Canada