The Main Service Desk serves as the primary point of contact for faculty, students, and community members seeking assistance with borrowing, returning, and renewing materials. If the Main Service Desk staff are unable to assist, they will direct you to the appropriate person or department.
How to contact the Main Service Desk
Email: @email
Phone: 902-867-2228
Or visit in person! The Main Service Desk is located across from the main entrance when you enter the Angus L. Macdonald Library.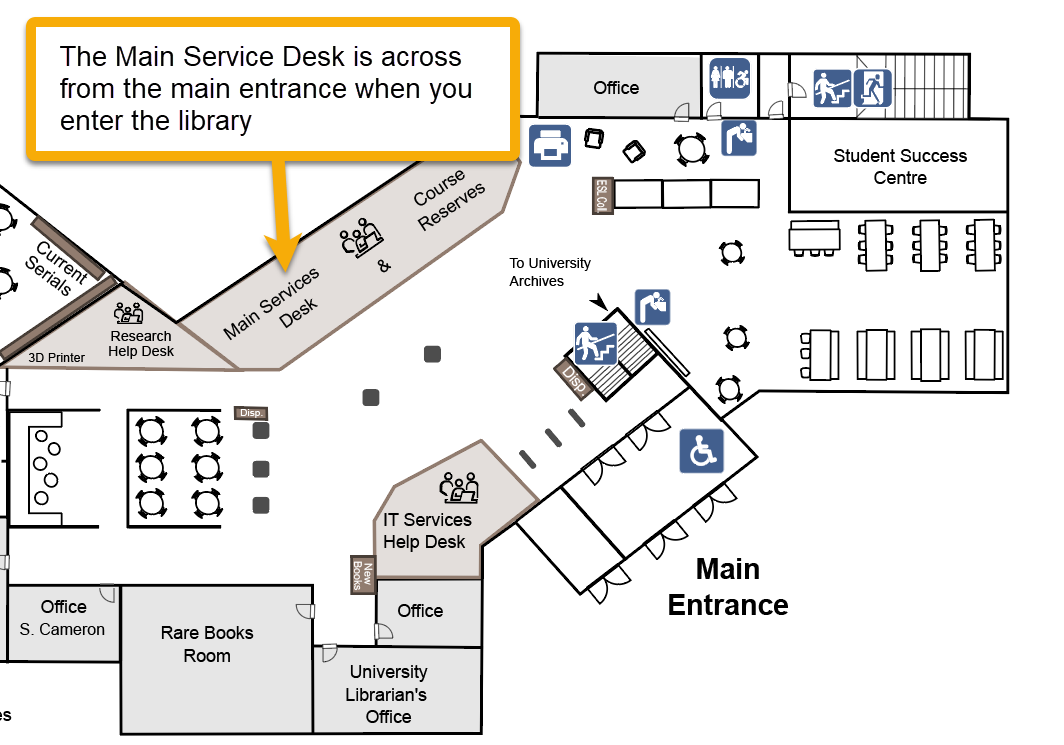 Contact
Angus L. Macdonald Library
Angus L. Macdonald Library
3080 Martha Drive
Antigonish NS B2G 2W5
Canada